We get you ready for new markets
We launch your software and payment solutions
for online merchants on the market
Go-To-Market Strategy & Positioning

Scaling via technology partners


with a sophisticated go-to-market strategy
with the establishment of a scalable technology partner ecosystem
Always one step ahead with real business development
Leverage our years of expertise in positioning new software and payment solutions in e-commerce, developing partner programs, and acquiring critical technology partners.
With us, you reach exactly the online retailers you want to win as customers. Effectively and without wastage.
50 successful
customer projects
over 250
successful
partnerships
50 erfolgreiche Kundenprojekte
über 250 erfolgreiche Partnerschaften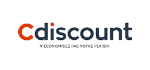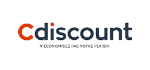 Do you want to successfully establish your solution in e-commerce?
Your company offers software that can only be used through the integration of an add-on into an e-commerce platform or shop system? And you want to attract as many new merchants as possible for your new solution?
Then you've come to the right place!
Your company is a bank, a fintech or a new payment service provider that wants to secure a part of the e-commerce turnover in Germany? And you need plugins or an integration into the check-out of certain store system solutions?
Then we look forward to hearing from you!
Your company is an e-commerce platform, shop system or ERP system? And you want to convince more online merchants to use your solutions in the future?
Then let's talk about it!